KA02 Report Writing Services
KA02 Report Writing Services
KA02 report is the technical document submitted by applicants with insufficient ICT qualifications or those from non-ICT fields. As Competency Demonstration Report (CDR) submitted to Engineers Australia, engineers who want to migrate to New Zealand must submit their Knowledge Assessment Report to the Institution of Professional Engineers New Zealand(IPENZ). 
Applicants must meet the criteria provided by IPENZ and show their work experiences in the required field, enabling them to compete with other best engineers for similar jobs.
Types of Knowledge Assessment Reports
Two kinds of Knowledge Assessment Reports have to get submitted as follows:
1. KA01 Report 

Candidates must submit a KA01 report to IPENZ in case the candidate graduate from a university whose degree is accredited by the 

University of New Zealand 

or from the 

Washington Accord

.
2. KA02 Report 

Candidates must submit a KA02 report to IPENZ if the candidate still needs to graduate from a university whose delights are equivalent to the University of New Zealand's educational institutions from the Washington Accord.
IPENZ assess skills based on the engineer's experiences and qualification in the engineering discipline. Though drafting a professional KA02 Report for New Zealand immigration is quite tiresome or challenging, many engineers decided to prepare it by themselves. They develop their Report by reviewing various samples, using them as a model, and taking enough time. 
KA02 report is a technical document that has to get prepared by applicants who need more ICT qualifications or who belong to non-ICT fields. The Institution of Professional Engineers New Zealand (IPENZ), previously known as Engineering New Zealand, analyzes knowledge assessment reports of the applicants following strict rules.
Applicants must submit all their work records, email correspondences, or files to show evidence of you working on the project, as the IPENZ competency process is evidence-based. Rejection of your Report might happen due to the absence of calculations, required sections, or charts.
Generally, applicants must submit 1-4 work episodes inside their KA02 Report following all the specific guidelines of IPENZ. You have to submit your Report before the deadlines; otherwise, waiting until the last minute can hamper your visa application.
We have an established portal of dedicated, skilled engineers for tailoring a successful KA02 report following all the IPENZ guidelines correctly. A separate team of proficient editors proofread your Report using advanced tools and software and offer a completely original
report to skilled immigration New Zealand applicants.
Do you need professional help in drafting your KA02 Report?
CDRAustraliaMigration guarantees you the best plagiarism-free report writing services using advanced software and tools with experienced writers at the best price. It helps you complete the immigration procedure and get the job of your dreams.
Steps in preparing the KA02 Report
1. Analyze samples and read guidelines
In this step, you have to read and understand all the IPENZ guidelines provided to them. Then, you can analyze relevant KA02 samples to get a sense of language and other technical methods for the KA02 report.
After analyzing all the samples and guidelines, develop a strategy about what you will include in your Report. 
After following the above steps, start writing your Report with your plans accordingly. Ensure you've covered all the requirements and that documents are grammatically correct. 
Ensure you include all the required technical details in your Knowledge Assessment (KA02) report. Check all the grammatical mistakes or plagiarism thoroughly to avoid rejection.
Hire an advisor to assist you in writing KA02 reports. This step is essential as sometimes though you follow all the guidelines, it might need more professionalism and quality. So, seek advice from CDR writing services like CDRAustraliaMigration for getting skilled visa migration to New Zealand.
We offer you a professional and technical report-writing service through which you will get visa approvals for skilled migration on your first attempt.
High-quality KA02 Report: Experienced writers at your service will provide plagiarism-free reports.
High approval Rate: Guaranteed service provider with a high approval rate
Economical Rates: Best guaranteed services at an affordable price
On-time Delivery: Completion of the Report before the deadlines
Professional Writers: A pool of professional writers are avail at your service
24/7 support: Customer service and support are available 24/7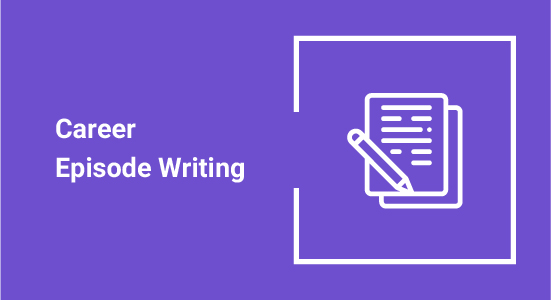 Stay connected with us! Contact us via our social channels