CDR Writing Services for Engineers Australia
CDRAustraliaMigration offers the finest CDR Writing Service for Engineers Australia with a high success rate of Competency Demonstration Report (CDR) approval from Engineers Australia. Engineering applicants looking forward to Australia for skilled migration must prepare their CDR Report to be assessed by Engineers Australia. 
Our complete CDR writing services for engineers consist of preparing your detailed Curriculum Vitae, a total of three Career Episodes (CEs)>, a Summary statement (SS) for all your career episodes, and Continuing Professional Development (CPD). Our report will be based on your skills, knowledge, work experience, academic achievements, qualifications, etc. We follow specific guidelines outlined by the official assessing authority that guarantees your positive approval.
CDR Report Writing is challenging, and we know the hassle one faces; that is why we are here to help you provide your quality CDR report.
With the help of experts at CDR Australia Migration, you can get your professional cdr report. We have dedicated engineering teams with several years of experience. They'll help you acquire a 100% approval rate from Engineers Australia by guiding you through the process. We deliver high-quality, non-plagiarized content. Along with CDR writing, our services include CDR reviewing, Resume writing, RPL writing, Plagiarism checking, and removal.
What is CDR (Competency Demonstration Report) and Why It Is Required
CDR refers to the Competency Demonstration Report, a technical report required by Engineers Australia from applicants who aim to make a career in engineering in Australia. Australia is utilizing CDR Reports as an appraisal method for evaluating the competency and education level of overseas Engineering students and professionals who desire to work in Australia. The primary rationale of CDR is a demonstration of your skills and knowledge at a professional level as either an engineering associate, professional engineer, or engineering technologist.
The following are critical points to remember to prepare a CDR report that is 100% successful. Technical engineering applications and demonstration of that knowledge in the selected occupation are needed for the applicants. The ANZSCO society and graduate competency standards will be used to evaluate your report.
Things To Consider Before Hiring A CDR Writer
1. CDR Writing Service should be based in Australia
There are many CDR Consultants based in different countries outside Australia as well. In such cases, the CDR provided by those consultants might get approved. Still, as they are located outside Australia, they may need help to be constantly updated about Australian Engineering Scenario.CDRAustraliaMigration can help you select the best engineering professionals regarding the Australian Engineering scenario. Also, since, Our CDR Writing Service is based in Australia, we guarantee that it meets Australian standards.
2. An Engineering writer/scientist should write CDR Writing Service
There are many CDR Consultants nowadays that offer CDR Writing Services. However, many are academic writers and not engineering writers/scientists. It takes an engineer to pass an engineering assessment. It would help if you were careful not to risk your application by hiring a writer rather than an engineer with writing skills. A writer with an engineering background understands the CDR requirements put forward by Engineers Australia. We have qualified and experienced engineer writers who will support and guide you correctly and write high-quality content according to your specific needs.
3. CDR Writing Service should be registered in Australia
It is always better to hire a CDR writer whose services are registered in Australia because they provide accurate information and have a good understanding of their services. There will not be any trust issues. The processes are all legal, and the chances of getting approved for your CDR by Engineers Australia are much higher. Our Company is registered in Australia.
4. CDR Writing Service should be familiar with Immigration Process
Every CDR writing service provider should be familiar with the immigration procedure followed by the Australian government, especially relating to the skilled migration of engineers. They should know how the immigration process is carried out from the beginning to the end of the visa application process and successful visa approval. Although CDR writing service mainly deals with getting a positive assessment from Engineers Australia in the migration skill assessment process, they need to consider the other methods of the immigration application process. They should know about all the requirements and criteria that must be fulfilled before the visa application process, such as determining the skills in demand, the type of visa suitable for the applicant's eligibility, skill assessment, and IELTS score, and submission of Expression of Interest (EOI). After the approval of EOI, an invitation for visa application is granted. They must know the importance of a good CDR to get a successful visa approval letter. These points help them to consider all the necessary components while writing a CDR.
CDR Writing Service Guarantees
Numerous agencies will help you prepare your CDR until you get a successful result. To avoid rejection, relying on agencies is always a good idea. When writing a competency demonstration report, numerous things must be considered.
1. Well Experienced Engineer Writers
We have highly qualified and well-experienced skilled engineers from all engineering fields on our team, which ensures perfect CDR.
2. 100% Approval Rate
Our experts are very familiar with the requirements that Engineers Australia is looking for and will help you with every CDR writing process. CDRAustraliaMigration.com is proud to say that our CDR has always been approved by Engineers Australia (EA) at the first time of submission.
3. 100% Original Content
Our experts can draft a perfect CDR with accurate data that is easily verifiable. We make sure that your report is always unique.
4. On-time Delivery
CDR Australia Migration knows the value of time, so we set realistic deadlines for you and ourselves and stick to them. We constantly communicate with you to give updates as we progress and get CDR prepared a week before the required time. The more you place your order early, the better CDR we can offer.
5. Most Competitive Prices
CDR Australia Migration offers you CDR Writing Service at very competitive prices with quality service. You can avail of our CDR Writing Services at a nominal fee which is affordable for everyone.
What's Included In CDR Writing Service?
CDRAustraliaMigration prepares an innovative CDR very carefully and presents your academic and career track record in the best possible way to signify your skills, knowledge, and career achievement. There are several parts and processes of CDR Writing which might be a complicated job for engineers. We provide different kinds of solutions and services in preparing each of those parts with accuracy. Some of our services are mentioned below:
1. Career Episode Writing
Career Episodes are the most vital part of the whole CDR writing. It needs an extra amount of care and effort for making an impression on Engineers Australia (EA). There are three career episodes in CDR and each episode is written based on three different projects that you have done in final year engineering, internship program, and working projects. Our expert team can help you in preparation of Career Episode Writing based on your professional experiences by assisting you to write all three of the career episodes uniquely.
Writing a career episode is one of the most important aspects of writing an excellent CDR (Competency Demonstration Report). An engineer will demonstrate that he or she possesses the competencies required by Engineers Australia for a skilled migration visa by completing the Career Episodes.
To create a Career Episode report, one must select a specific theme or subject from his or her academic or professional life and elaborate on it to show how the engineer applied specific competencies to that project.
2. Summary Statement Writing
A summary statement is an overview of the competencies you've demonstrated in each of your career episodes. It is written based on the main focus of your three career episodes. The contents of the summary statement are the competency elements claimed by you, indicating how and where you have achieved/applied the claims in your career episodes. Our writers are experts in assisting you to draft the perfect summary statement in accordance with your career episode.
3. Continuous Professional Development Writing
Continuous Professional Development Writing (CPD) helps you to reflect, review and document your learning and to develop and update your engineering knowledge and skills. Our expert team can help you in CPD Writing to provide an overview of your professional learning and development on an ongoing basis.
CV Writing is considered to be the easiest part of CDR writing but it should be written properly in order to leave an impression on Engineers Australia (EA). Our expert team can assist you to compile an interesting personal statement in the CV.
Get Quality CDR Report from CDRAustraliaMigration.com
Engineers must submit a Competency Demonstration Report (CDR) for Australian migration. It is one of the most important documents for anyone who wants to build a career in Australia, and CDR provides you with the opportunity to present your skills in written form.
We provide CDR Report Writing, KA02 Writing, ACS RPL Report Writing, IPENZ New Zealand, NER Australia, and P.Eng Canada services for Engineers who want to migrate to Australia, New Zealand, Canada, and other countries. Thousands of engineers have benefited from our report writing services to date, and we have a 100% approval rate of acceptance by the relevant agencies in many nations.
CDR is one of the most important documents for permanent engineer migration to Australia. Engineers will find Australia to be a pleasant place to work. You must present the CDR report before applying for an Australian skilled immigration visa. This report can be written on your own or with the help of engineers. According to the organization, CDR reports must meet Engineers Australia's guidelines and contain no errors. Proofreading is the process for CDR Plagiarism Checking that is included in the report.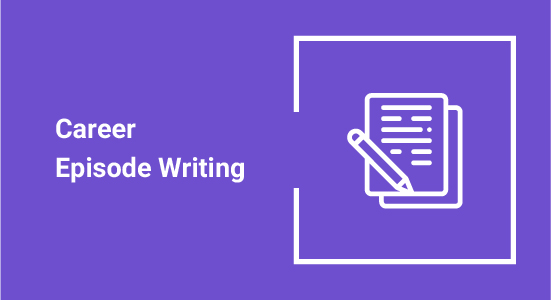 Stay connected with us! Contact us via our social channels